With endless activities, a sprawling cultural heartbeat, and an array of sights sounds, and things to do:
You're about to experience the best years of your life.
However, before you get to all the fun stuff…you've got to find student housing in New York City. And it's a hyper-competitive market.
In fact, The New York Times reports that 87% of all NYC students live off-campus.
And guess what?
No matter where you're from, finding housing can be a massive challenge.
Here's why:
You've got to pick the right neighborhood. You've got to know what to look for (and what to avoid) in a huge city that you may have never been to before —or only visited a few times.
Furthermore, you have to be cautious of unethical promises, lack of convenience, and safety. And of course, you have to find the best rates for your budget.
All of these variables can make your NYC student experience stressful, right!?
No, thank you.
In today's post, you're going to ensure you start your NYC Student Housing experience on the right foot…so you can secure housing that is safe, secure, and oh-so-convenient. 
To date, we've helped thousands of students, interns, and graduates find the right housing for their specific needs in the Big Apple. In other words: we know what to do and what to avoid.
When you do it right —you'll experience the endless delights the big city has to offer. Which means you'll stop stressing about where you're living and instead create lasting memories.
Remember: you only get to be a student in New York City once in your life.
Let's dive in.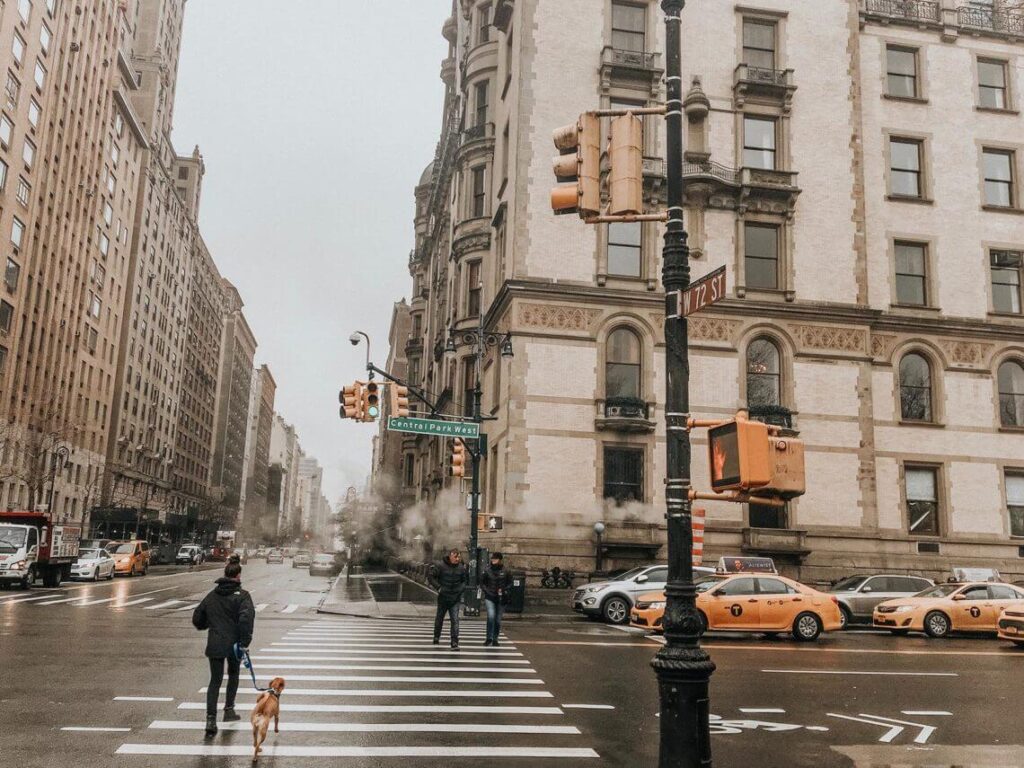 MISTAKE #1: Waiting Too Long To Find NYC Student Housing
The first mistake is often the biggest: waiting too long to start your New York City student housing search. We get it: as students, there are times to procrastinate. But this is not one of them.
Why? Well, it's important to remember: New York City is one of the most competitive rental markets in the world —and is home to nearly 600,000 college students alone!
And the closer you get to your college semester or internship starting, the higher the competition will get.
What does this mean for you? Well, you may not find suitable housing or have to settle for a location or place that you don't love…as well as paying extra due to increased demand.
Instead, once you've secured the dream internship or college experience: don't wait to figure out housing. Start early, so you can clear it off your plate. Then, you can focus on the real fun!
Nothing will impact your entire New York City experience more than this choice, so start early…and then you're free to relax knowing you're all set with your housing.
NYC STUDENT HOUSING TIP: Start your search early, and we recommend at least 6-8 weeks before your classes or internships begin. By doing so, you'll save tons of time, energy, and stress —and find excellent deals by being proactive.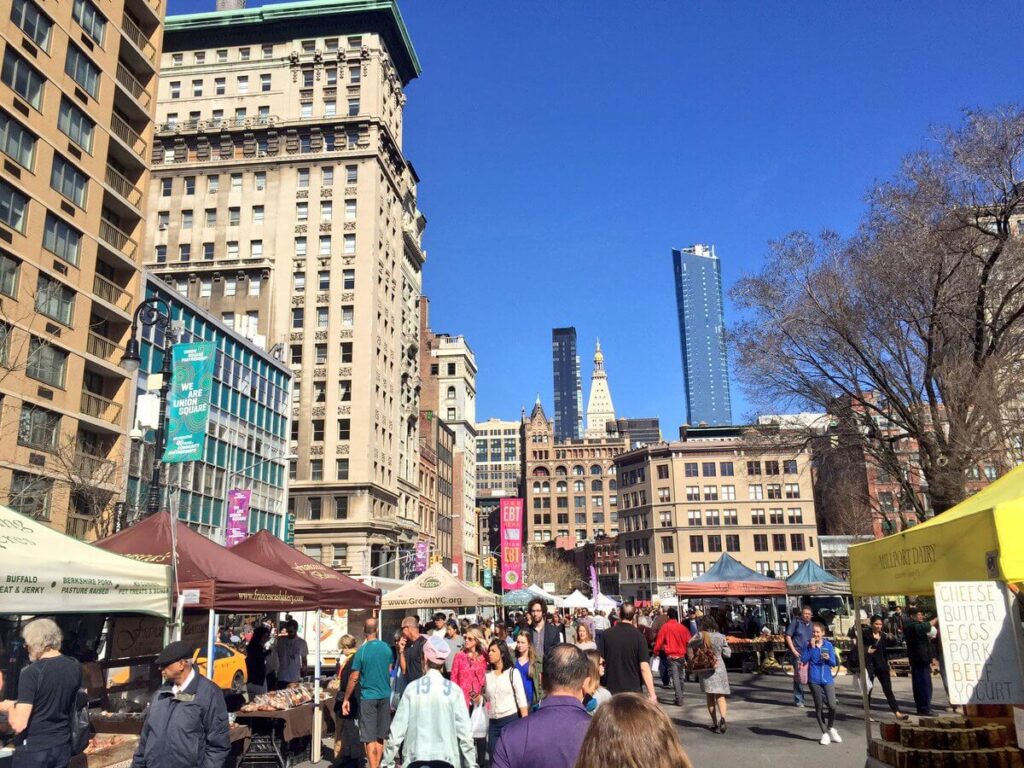 MISTAKE #2: Picking The Wrong Location For Your NYC Student Housing
Location, location, location!
Say it with me…because nothing will make or break your student New York City experience quite like finding housing in the right location.
Sounds obvious, right? Well, not so fast —and here's why: something may look like a great location when you plug it into Google Maps, but then you may realize you're far from public transportation.
Since Manhattan and the other boroughs are compressed, it's easy to underestimate the importance of location, leading to:
Long commutes. Sure, it says 0.4 miles on Google Maps, but in New York City…that can be a total nightmare.
Safety concerns. The city is safer than ever, and neighborhoods that were once avoided are now thriving, but it's important to be cautious.
Inconveniences. As a student, it's crucial to think of all your needs, from basic needs such as furnishing, etc. to the more premium such as cleaning and laundry.
To do this right, start by defining the specific locations you'd be willing to live in based on the proximity to your school's campus and housing.
(You can always use the Student Housing Works map here for more.)
Because the last thing you want to do is find your way to your classroom in a blistering snowstorm after getting lost.
NYC STUDENT HOUSING TIP: Your priority should be clearly defining your location parameters…and building your NYC student housing search from that place. We'll get to things like budget, lifestyle, and needs later. Without location, nothing else matters.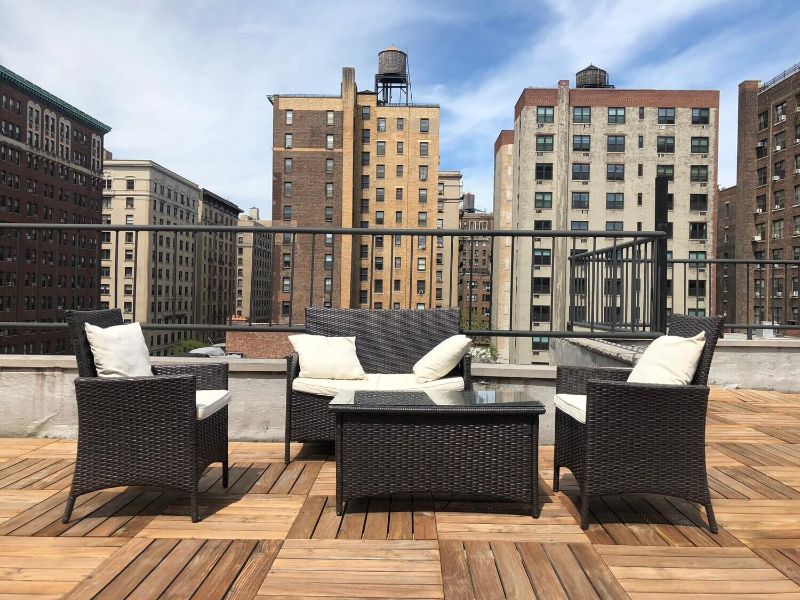 Mistake #3: Underestimating Quality Of Life Amongst NYC Student Housing Neighborhoods
Okay, so you've got a general location pinned down —now what?
One of the things that make New York City unique is how diverse its neighborhoods are. In other words: you can move a few blocks in any direction and experience a completely different way of living.
However, it's easy to underestimate how different two blocks can be, even when they're next to each other.
For example, if you're going to Columbia University, you could choose to live in either:
A quiet, residential block. Here, you'll be more likely to be surrounded by families and a quaint, relaxed atmosphere off the main street. This is ideal for students like you who need quiet, focused time.
A commercial block with bars and retail. While only a couple blocks away and convenient with bars, restaurants, and coffee shops —these blocks are noisy and may have street traffic at all hours of the night. They can cause disturbances of all types when it comes to your studying.
See the difference?
It's easy to make the simple mistake of choosing a neighborhood that doesn't provide the quality of life you'll need as a student, grad, or intern.
A few blocks in either direction means you're experiencing a different community and lifestyle, which can be fun.  But also, you want to make sure you don't pick NYC student housing located next to a noisy neighborhood.
Unless you enjoy a busy environment, of course!
NYC STUDENT HOUSING TIP: Examine the neighborhoods you've narrowed down in regards to whether they're residential, commercial, or a mix. Ensure you determine the right location for your student housing needs and what's going to help you make the most of your experience.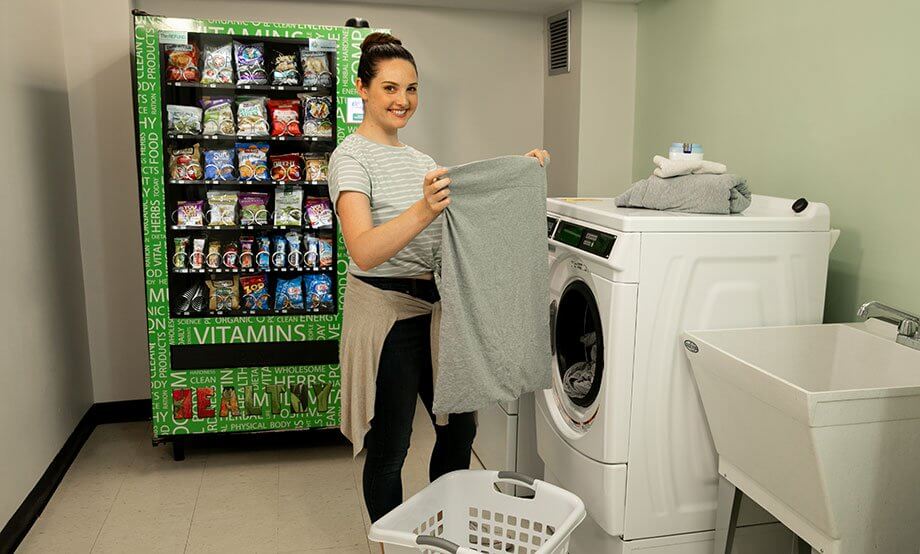 Mistake #4: Undervaluing Convenience With NYC Housing
It's January in NYC, which means it's snowing…and it's a 19-degree day.
Without a doubt, one of the keys to finding student housing that works for you is to focus on convenience. Sure, it's not the funnest part of finding housing —but it's the one that'll have the highest impact on your quality of life.
Why? Because your most highly visited locations, areas and amenities are the ones that need to be most convenient to your living situation, including:
The School's Campus. The most important factor for 90% of students is the proximity to the school's campus. NOTE: This may be less of a concern with many virtual options, but is still highly valuable.
Library & Study Halls. In New York City, some schools have sprawled outbuildings where classes may be in one area, and then the library and study halls in another.
Public Transportation Access. While the city has one the best public transportation systems in the world, make sure you're close by Subway access, bus stops, and easy access to cabs and Uber pickups.
Lifestyle & Hobbies. Last, and yet still important, are things like exercise studios, gyms, coffee shops, restaurants, etc. These are the places you visit multiple times a week.
Remember: it's easy to undervalue convenience until you're in the middle of your New York City student experience.
As you search for housing, keep asking yourself: how convenient is this to my student, intern, or graduate experience?
Start there, and use this question as a filtering mechanism to find the best student housing for your lifestyle.
NYC STUDENT HOUSING TIP: Once you've found some options for your housing, do a complete check of their convenience factor. Take into account how far they are from your school's main campus buildings, library, study halls, and other places you're likely to visit often.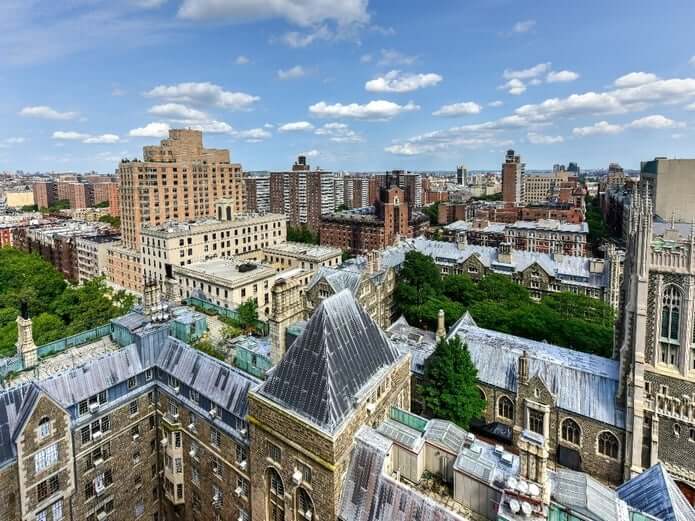 Mistake #5: Thinking Amenities Are All The Same With Housing Options
As a student, grad, or intern —you've got specific needs when it comes to your housing amenities.
Since you're in New York City for a certain amount of time and are likely traveling for Holidays or Summers…it's essential to know what you want to look for with amenities, including:
Furnishing. As a student, you're going to want a furnished place that has everything you need in terms of furniture. Make sure to read the fine print as we've heard students move into a place only to realize…there's nothing in there!
Security & Privacy. As we said, New York City is safer than ever…but as a student, you want to place a premium on your safety. Make sure to find student housing that goes above and beyond with 24/7 security and requires visitors to enter with a Photo ID, just like they do on campus.
On-Site Amenities. Great student housing in NYC will not only have a place for you to live, but they'll have a place to study, to hang out, and watch the game with friends —and even a gym on-site.
Cleaning Services. Depending on the housing, you'll find premium amenities such as bi-weekly cleaning services, laundry drop-off, and services that make your life as a student or intern stress-free.
As you check for conveniences, make sure to pay attention to each building's specific amenities and any terms or conditions, so there are no surprises.
At least not the bad kind, but surely the good ones.
NYC STUDENT HOUSING TIP: Make a list of the non-negotiable amenities that you must have in your place, as well as those you'd like to have. With this clarity, you can now compare New York City student housing options, knowing what matters to you.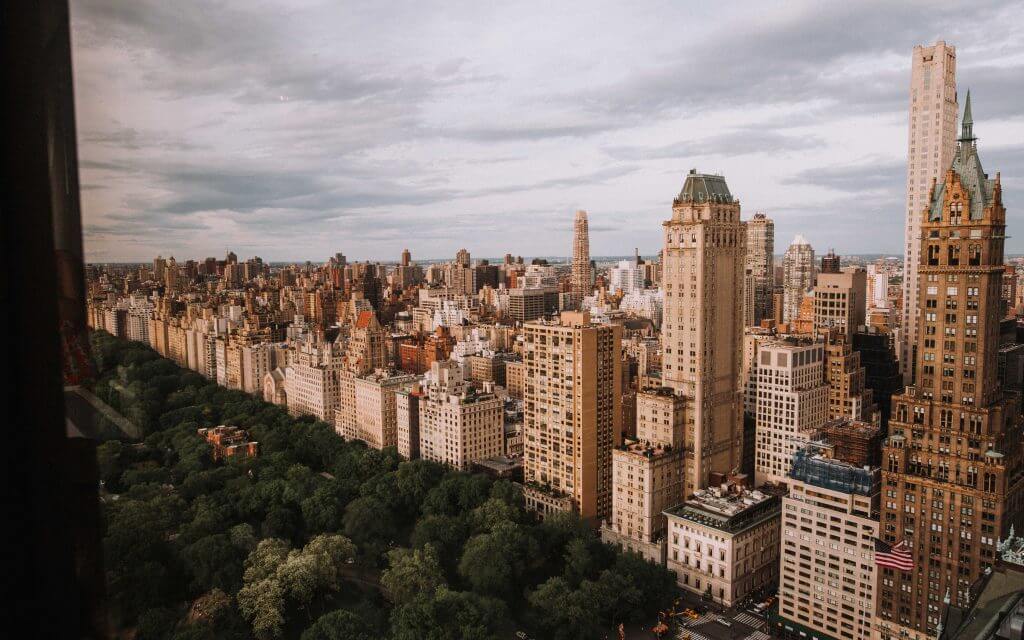 Why Students and Interns Are Raving About Student Housing Works
The Big Apple awaits.
As we've discussed, finding housing as a student in the world's greatest city can be stressful: wasting countless hours online, reaching out to strict landlords, dealing with cultural differences, and waiting to hear back from people.
But it doesn't have to be.
So, what's a better way?
At Student Housing Works, we've helped countless students, graduates, and interns get rid of stress, overwhelm, and guesswork when it comes to finding student housing in New York City.
In fact, we take care of all the hassle and work directly with landlords to secure housing that is safe, affordable, and convenient…so you can focus on what matters: enjoying what the city has to offer!
This year, we've placed students in their new homes from over 25 different schools!  Students are already securing their housing for Spring Semester 2022. Interns are booking short-term stays for Summer!
In fact, you could make any of these clean, convenient, and student-ready locations your home away from home:      
BONUS INSIGHT: Work with a company or service that exclusively focuses on Student Housing in New York City. Why? Because they'll understand what you need, and offer a simple, easy, and stress-free way to search, tour, and book your reservations. 
At Student Housing Works —all of our locations are in the best neighborhoods for students. They're conveniently located near stores, cafes, banks, theaters, post offices, pharmacies, libraries, and public transportation.
By the way, all of our rates include 100% free utilities, WI-FI and are all-inclusive.
Best of all?
It only takes 3 simple steps to release the overwhelm of finding your home away from home.
Don't Wait —Find NYC Housing In 3 Simple Steps
If you're ready to experience the fun and wonder of the world's greatest city without the stress of finding a place…don't wait!
Click to browse our locations to see what's available for your stay.