Morningside Heights -The Neighborhood
North of Cathedral Parkway (110th Street) and south of 125th Street, Morningside Heights is dominated by several of the city's institutions of higher education: Columbia University, its sister Barnard College, Union Theological Seminary, and a few smaller schools. It is also home to the enormous Cathedral of St. John the Divine — the Episcopal church is the city's largest. Morningside Heights' development began in earnest following the completion of Morningside Park (in 1888) and Riverside Drive (1892); Columbia University moved to the neighborhood in 1896. The campuses of Columbia, Barnard, and Union Theological Seminary can feel like surprisingly pastoral islands of academia on the grid of Manhattan. On the surrounding blocks, rowhouses and apartment buildings appeal to those who appreciate the college-town feel, the neighborhood's two parks, and the lively commercial strip, along Broadway.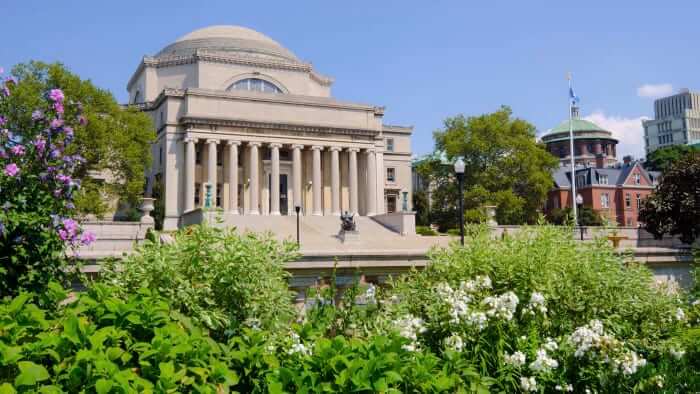 Commerce & Culture
While dense like you'd expect for a Manhattan neighborhood, there's a unique tranquility to Morningside Heights that's largely owed to the fact it's bookended by parks: Morningside Park forms the neighborhood's east edge, while Riverside Park hugs the west side along the Hudson. The area retains several architecturally notable apartment houses dating to its first wave of vertical development, most of which are found along Riverside Drive. Local cuisine ranges from fast-casual options, catering to the Columbia crowd, to a slew of international fare — and of course established, longtime favorites like Tom's, immortalized by Seinfeld and its own catchy Suzanne Vega song.