Home » Campus Works »
We're celebrating Columbians of Asian heritage who have made, and are making, waves in the world.
The list of Columbians with Asian heritage who have made an impact on the world is vast. From the arts, to engineering, to medical sciences, and every industry in between, our university's contributions to society would not be the same without these impressive alumni, faculty, staff, and students. 
This May, in honor of Asian American Pacific Islander (AAPI) Heritage Month, we are highlighting 12 groundbreaking Columbians, both past and present, whom you should know, though there are many more.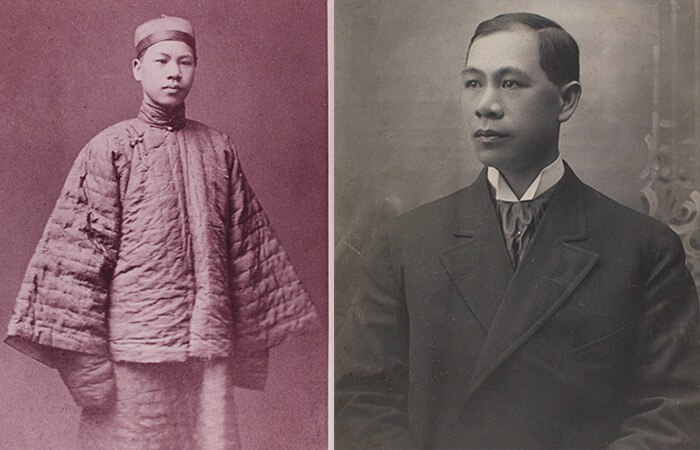 Hong Yen Chang was born in Guangdong, China, in 1859 or 1860, and came to the United States in 1872. He graduated with high honors from Columbia Law School in 1886. It took two years for Chang to be admitted to the New York Bar, a process drawn out because of the racist discrimination he faced, but he finally was admitted by a special act of the New York State legislature in 1888. The same could not be said of his experience in California, where Chang moved to serve the large Chinese community in San Francisco. He was denied entry to the California State Bar under the federal Chinese Exclusion Act. In 2015, he was posthumously admitted. Learn more about Chang's distinguished life and career here.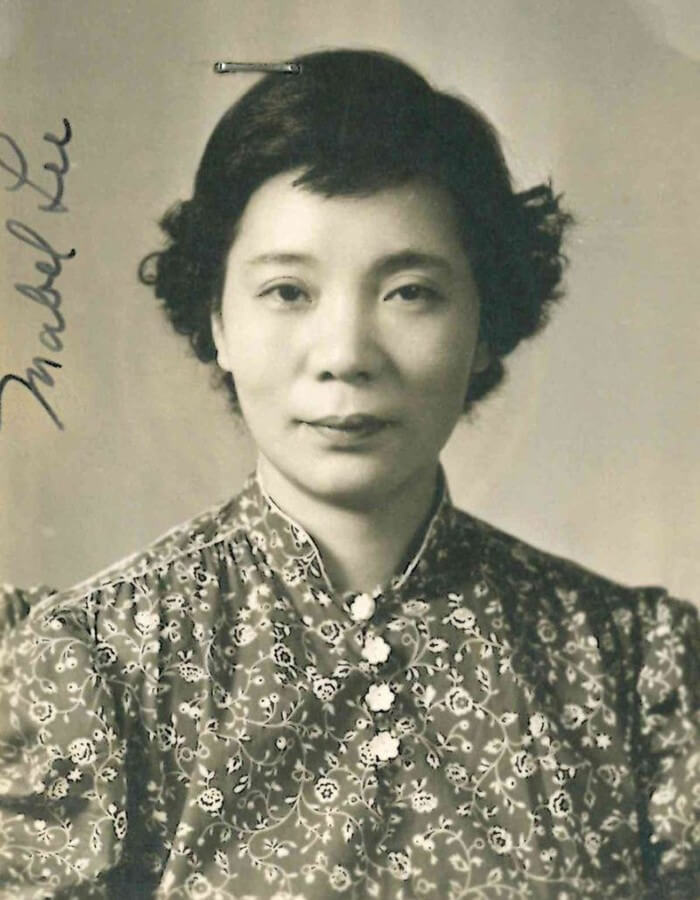 Born in China in 1896, but raised in New York City, Mabel Ping-Hua Lee was already a force to be reckoned with in the Women's Suffrage Movement at age 16, leading a 10,000-person parade in New York for women's rights to vote. That was a right that would not be afforded to Lee herself until 1943, as a result of the Chinese Exclusion Act of 1882, which prevented Chinese immigrants from becoming U.S. citizens. While at Barnard College, she joined the debate club and the Barnard/Columbia Chinese students' association. She would go on to pursue a master's degree at Teachers College and a PhD in economics at the Graduate School of Arts and Sciences, becoming the first Chinese woman in the U.S. to earn a doctorate in that field. Learn more about Lee's extraordinary life here.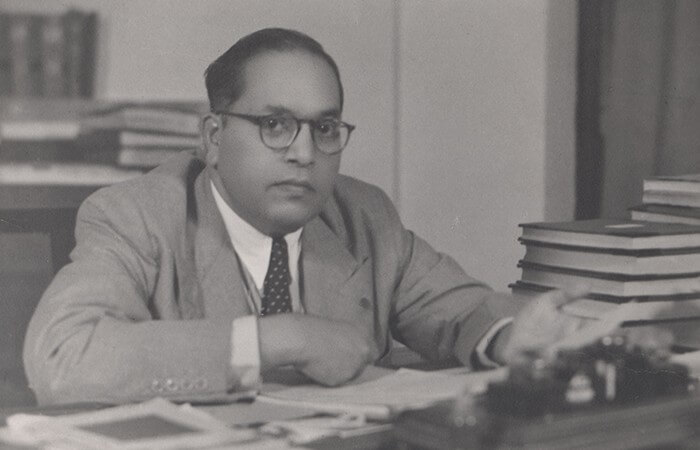 Without the contributions of Bhimrao Ramji Ambedkar, India as we know it would not be the same. Ambedkar was the first highly educated and politically prominent member of the Hindu "untouchable" caste in India. He led colonial India's autonomous struggle for Dalit rights and his writings defined caste as a form of inequality and historical injustice. Importantly, he was the Chairman of the Drafting Committee of the Indian Constitution. He received his PhD from Columbia in 1927, and was later quoted as saying "The best friends I have had in my life were some of my classmates at Columbia and my great professors." Read more about Ambedkar's momentous achievements here.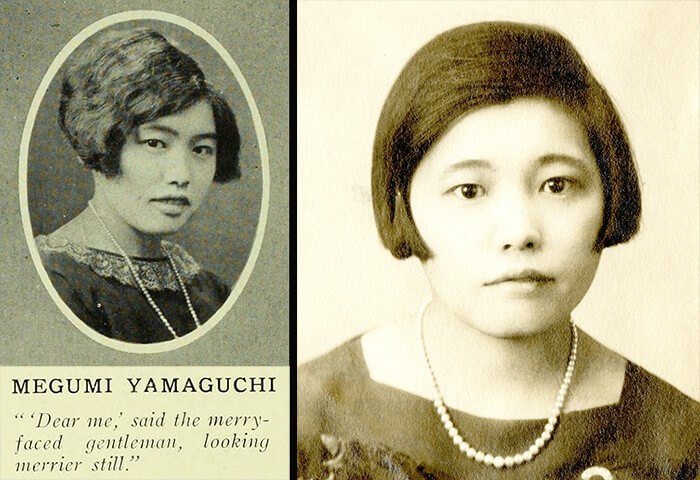 Megumi Shinoda was the first Asian American woman to graduate from Vagelos College of Physicians and Surgeons in 1933. She also graduated from Barnard College five years prior, receiving Phi Beta Kappa honors. Shinoda was the first person of Japanese ancestry to intern at Los Angeles County General Hospital and served the Little Tokyo-Nihonmachi community in Los Angeles before World War II, resuming her practice after the war. Later in her career, she became a prominent psychiatrist and retired at the age of 88. Learn more about Shinoda's life and practice here.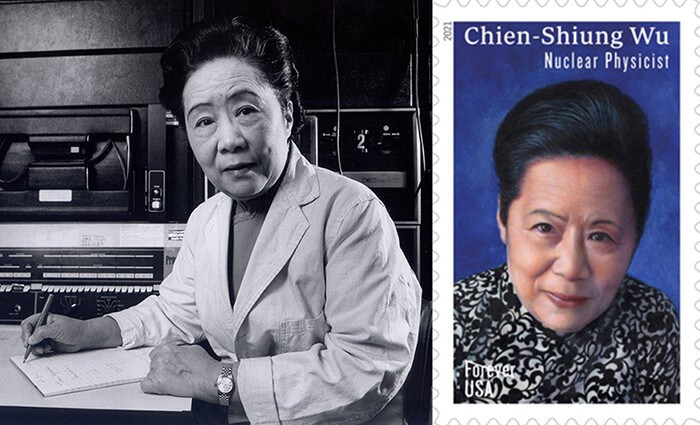 "Only a handful of physicists have made contributions that have radically changed our perspective on reality, and she is one of them," said Brian Greene, professor of physics and mathematics at Columbia, of Chien-Shiung Wu's earth-shattering discovery that laws of nature are not always symmetrical. Wu, a professor of physics at Columbia, led a life of many firsts: the first female president of the American Physical Society, the first woman hired by the Columbia Physics Department as a tenured faculty member, and the first living scientist to have an asteroid named for her. This year, she had a USPS postage stamp unveiled in her honor. Learn more about her life and legacy here.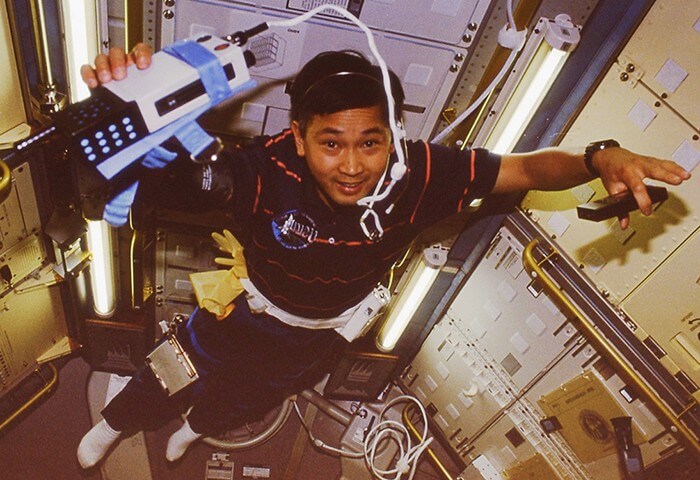 Born in Saigon in 1950, Eugene H. Trinh immigrated at age 18 to study at Columbia and later became an American citizen. While at the university on a full scholarship, Trinh obtained a bachelor's degree in Mechanical Engineering-Applied Physics before going on to do two more master's degrees and a doctorate at Yale University. Trinh joined NASA in 1979 as a Senior Research Scientist in the Jet Propulsion Laboratory before becoming a Payload Specialist crew member on the STS-50/United States Microgravity Lab-1 Space Shuttle flight in 1992, which made him the first Vietnamese American astronaut in space. Learn more about Trinh's distinguished career here.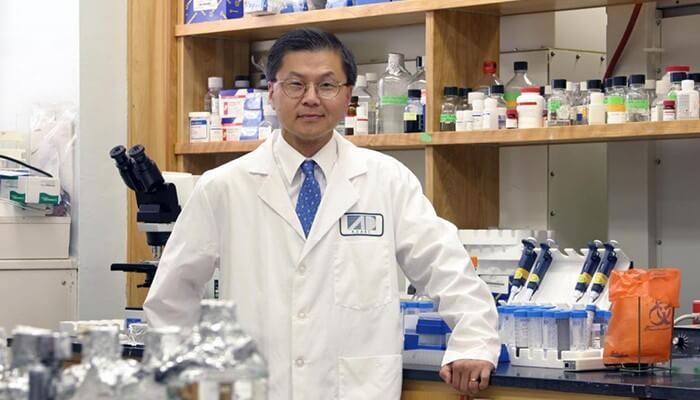 David D. Ho, a Taiwanese American and director of the Aaron Diamond AIDS Research Center at Columbia, has been studying and advancing therapies against viral diseases for nearly 40 years, and has been engaged in AIDS research since the beginning of the epidemic, when he was a resident in internal medicine in Los Angeles as the first cases of what would become known as AIDS were reported. Under Ho's leadership, researchers at the Diamond Center unraveled the dynamic nature of HIV replication in patients, which revolutionized our basic understanding of the disease. This knowledge led them to champion treatment with combination antiretroviral therapy, which has resulted in unprecedented control of HIV in patients. Ho was named TIME magazine's Man of the Year in 1996 and received a U.S. Presidential Medal in 2001.  And his research on COVID-19 vaccination development has not gone unnoticed. Learn more about his life and contributions to society here.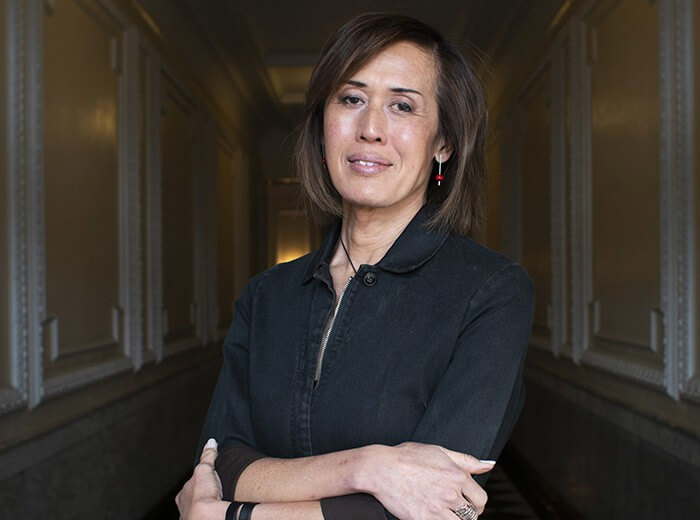 Gina Chua's venerable journalism career has extended over 30 years following her master's in journalism from Columbia. Having worked as an editor at The Wall Street Journal and editor-in-chief of South China Morning Post, Chua began working for Reuters, one of the largest news organizations in the world, where she has been over the last 10 years. In April it was announced that Chua would be appointed executive editor of Reuters. After transitioning in late 2020, Chua is now one of the most senior transgender journalists in the industry.Read more about Chua's career here.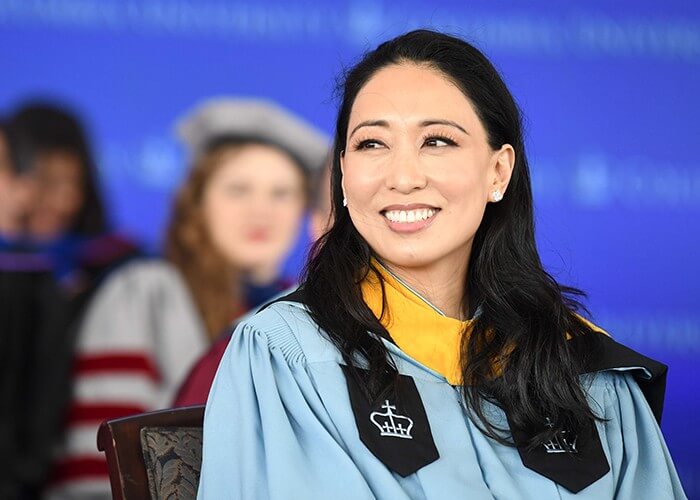 Korean American chef, restaurateur, and television personality Judy Joo didn't always have her eyes set on the culinary prize. She actually left Columbia with a degree in Industrial Engineering and Operations Research. After graduation, she began a career in banking at Goldman Sachs and Morgan Stanley before attending the French Culinary Institute and graduating at the top of her class. Today, Joo is the owner of three popular restaurants in London and Hong Kong. She is one of just four chefs to hold the "Iron Chef" title in the U.K. and the second woman globally. Learn more about Joo's life and career here and watch her amazing 2018 SEAS Class Day speech here.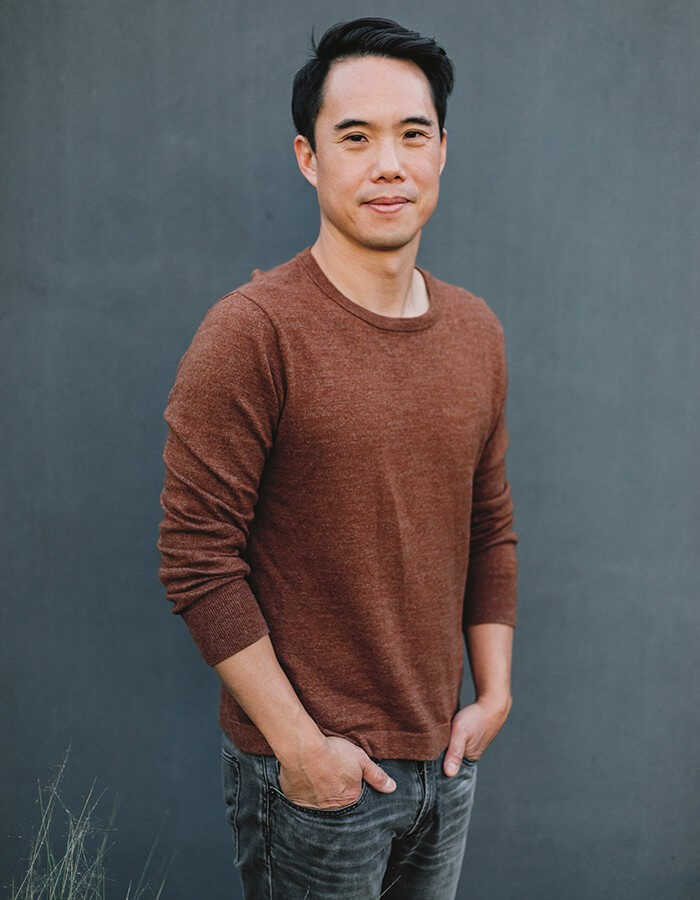 Author Charles Yu had a career as a corporate attorney after graduating from Columbia Law School in 2001, before he turned his attention to his first love: writing. He has written for Westworld and Legion and today, he is a full-time fiction and TV writer, with several novels under his belt. In 2020, Yu won the National Book Award for his novel, Interior Chinatown, which uses the format of a screenplay to tell the tale of Willis Wu, the "Generic Asian Man" who is stuck playing "Background Oriental Male" and occasionally "Delivery Guy" in the fictional police procedural Black and White, but who longs to be "Kung Fu Guy" on screens worldwide. Learn more about Charles Yu's writing and career here.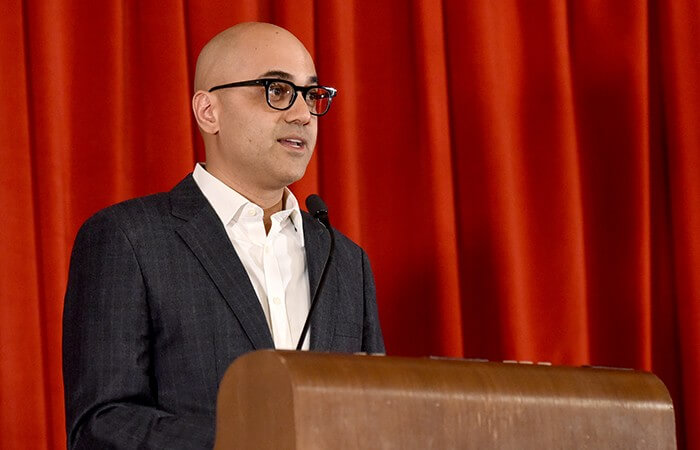 The Pakistani immigrant experience is the backbone of much of School of the Arts alumnus Ayad Akhtar's writing, which has spanned fiction, playwriting, and screenwriting. In 2013, Akhtar won the Pulitzer Prize for Drama for his play Disgraced. Since that first play, he has written three more and has published two books, American Dervish and 2020's Homeland Elegies, which was one of The New York Times 10 Best Books of 2020 and on President Barack Obama's "Favorite Books of 2020" list. In December, Akhtar was named president of PEN America. Learn more about Akthar and his accomplishments here.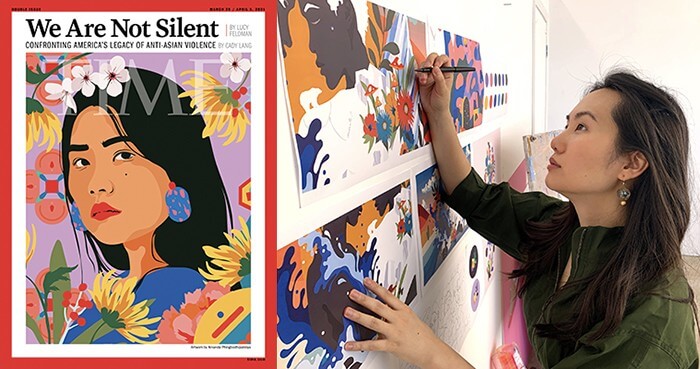 Before becoming a full-time artist, Amanda Phingbodhipakkiya, the daughter of Thai and Indonesian immigrants, studied neuroscience at Columbia. After graduating, she worked at an Alzheimer's research lab on campus before turning her attention to art, education, and STEM advocacy. You may have seen her large-scale mural projects currently around New York City, titled "I Still Believe in Our City," which affirm Asian identity and belonging. In March, Phingbodhipakkiya's work was chosen as the cover of TIME magazine confronting the legacy of anti-Asian violence. Learn more about Phingbodhipakkiya's work and advocacy here.