Currently offering a $50 off limited-time promotion. 
To receive updated availability, click the 'Check Availability button on this page and complete the inquiry form.
Short Term Rentals & Furnished / Unfurnished Apartments for Rent NYC
Private and Shared Apartments
Don't miss out on fully furnished and super-efficient apartments in one of the many sought-after neighborhoods in NYC. 
*The pictures above are from a few select apartments in inventory.  Exact pictures and amenities will be provided to you after submitting am inquiry
Convenient access to grocery stores, supermarkets and 24-hrs pharmacies
Walking distance to popular shopping locations
Surrounded by restaurants, bars and hangout spots
Studios, 1,2,3 and 4 bedroom apartments
 Monthly Rates from $1,500 – $3,500 
Locations are available throughout Manhattan, Queens and Brooklyn.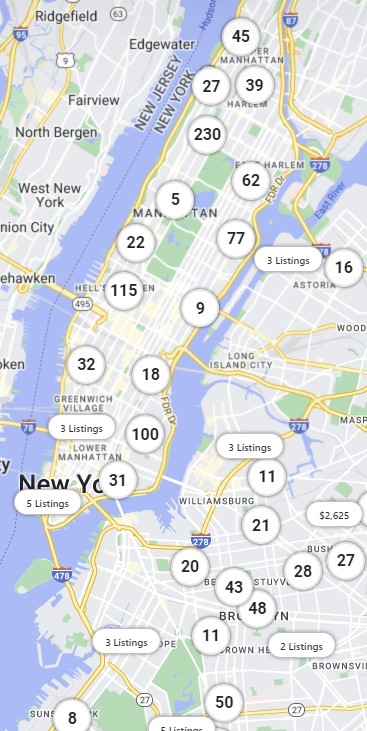 This is step #1 to booking a reservation. Complete the inquiry form by clicking the button below.
You will be contacted by a representative within 24 hours, usually sooner (between 8 AM and 5 PM Eastern Time).
Included will be available apartment options and an opportunity to schedule an in-person or virtual tour.